Hacktoberfest 2023: Everything You Need to Know
Hacktoberfest 2023 is here, and it's time to celebrate open source! If you're new to Hacktoberfest or want to learn more, you're in the right place. In this article, we'll break down all the essential information you need to know about this exciting event and how you can join in.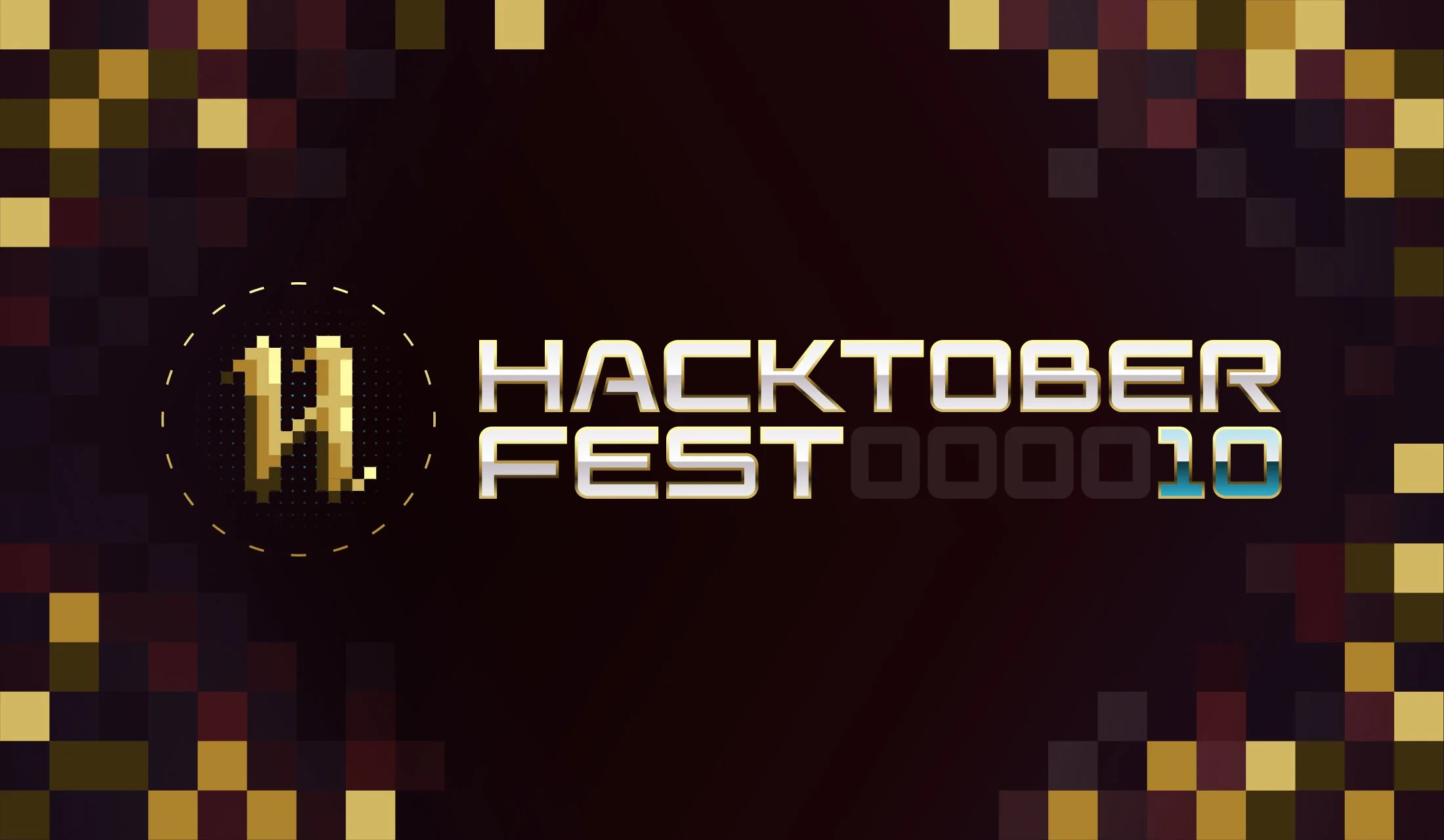 What is Hacktoberfest?
Hacktoberfest is a month-long celebration of open-source software. It is open to everyone, regardless of skill level or experience. The goal of Hacktoberfest is to encourage people to contribute to open-source projects and positively impact the community.
This year, Hacktoberfest is celebrating its 10th anniversary! In the past decade, Hacktoberfest has helped to attract millions of new contributors to open-source projects. This has made a significant impact on the open-source community and has helped to create better software for everyone.
How to participate?
Sign up on the Hacktoberfest website anytime between September 26 and October 31.
Find an open-source project on GitHub or GitLab that you are interested in contributing to. You can search for projects by topic or by the hacktoberfest topic.
Make a pull request (PR) to the project. PRs can be for any type of contribution, such as fixing bugs, adding new features, or improving documentation.
Have 4 PRs accepted by the project maintainers.
For more information on how to contribute to open source, please see our previous articles on Hacktoberfest and contributing to open source:
Prizes
In previous years, participants who made four accepted PRs received a free t-shirt. However, this year, there will be no t-shirts due to logistics challenges. Instead, participants will receive a digital reward kit and the first 50,000 participants to have their PRs accepted will have a tree planted in their name through Tree Nation.
Low-code & no-code contributions
Contributions from low-code and no-code users are welcome at Hacktoberfest 2023! Here are some examples of valuable contributions that you can make:
Write documentation, blog posts, or other text-based content.
Translate existing content into other languages.
Edit and proofread content for accuracy and clarity.
Give talks or presentations about open source projects and their impact.
Organize events to bring together open source enthusiasts.
Produce podcasts or social media content about open source.
Design graphics for open source projects or events.
When submitting low- or no-code content to a project, create a pull request (PR) or merge request (MR) to track your contribution. While Hacktoberfest tracks all PRs and MRs submitted during the event, project maintainers may need to use an activity log or other means to track low- or no-code contributions.
Rules
You must make four accepted pull requests (PRs) to open-source projects on GitHub or GitLab between October 1 and October 31.
Your PRs must be for eligible projects. To see if a project is eligible, search for the project on the Hacktoberfest website and look for the "hacktoberfest-accepted" label.
Your PRs must be original work. You cannot submit PRs that have already been submitted to other projects or that are copied from other sources.
Your PRs must be of good quality. They should be well-written and well-tested.
Project maintainers must accept your PRs for them to count towards your total.
In addition to the above rules, there are a few other things to keep in mind when participating in Hacktoberfest:
Read the project's contributing guidelines carefully. This will help you understand what type of contributions are welcome and how to submit PRs.
Be respectful of project maintainers. They are volunteers who are giving their time to review and accept your PRs.
Be patient. It may take some time for your PRs to be reviewed and accepted.
Have fun! Hacktoberfest is a celebration of open-source software. Enjoy the experience and learn as much as you can.
Key Takeaways
Hacktoberfest is a great opportunity to learn about open-source software, contribute to the open-source community, and earn some cool prizes. Even if you are new to open source, there are many beginner-friendly projects that you can contribute to.
I hope this guide has been helpful. Happy hacking and happy Hacktoberfest!
---
About the author
Paula Isabel Signo is a technical writer at OSSPH and a web developer. In her free time, Paula contributes to various open-source projects, volunteers in the community, and shares her knowledge by writing articles and tutorials. Connect with Paula here to learn more about her work and interests.
---