7 Best Open Source Alternatives to Notion
Notion is one of the most powerful productivity and organizational tools available today. Notion is so versatile and productive, so it will be difficult to replace it. However, as with anything else in the software market, another tool that better meets your needs and requirements will always exist.
In this article, we will discuss some of the best open-source applications that you can use as a Notion alternative, as well as why they may be a better fit for you than Notion. Let's get started!
What is Notion?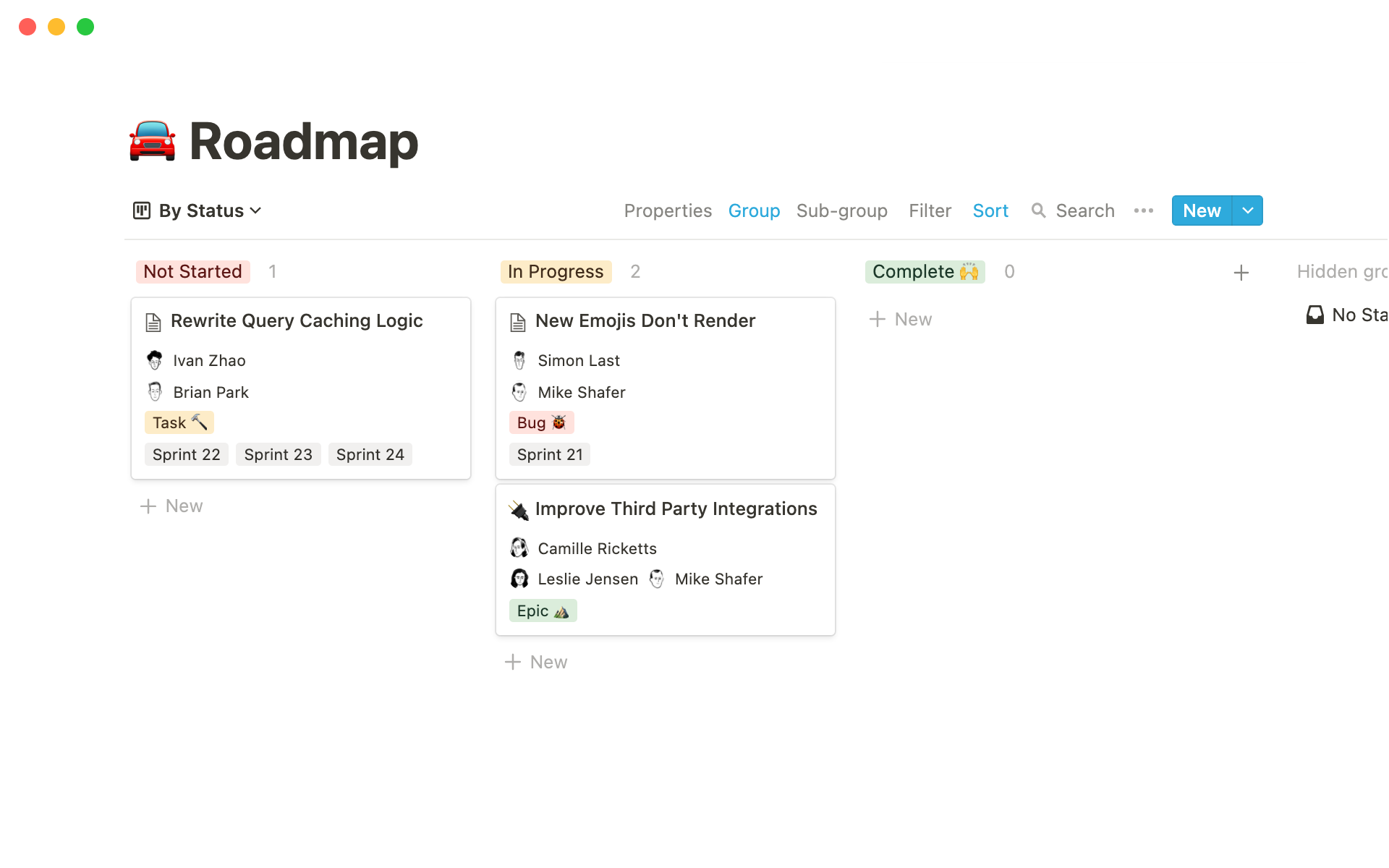 Notion is an all-in-one software tool that can help you increase your productivity. Notion, founded in 2013 by Ivan Zhao, was made available to the public in 2015 with the primary goal of assisting people to become more productive.
In 2018, Notion 2.0 was released, further improving its promise of being an all-in-one tool for its users. It was well-received by the community and eventually rose to the top of Product Hunt for the entire month.
Notion is more than just a project management tool. It's also an advanced document editor, a storage location, and a collaboration tool with numerous integrations. All of these features combine to make Notion one of the most comprehensive tools on the market.
Advantages of Notion
Notion distinguishes itself with a number of distinct features, numerous customization options, and a community of ardent users dedicated to the use and growth of this project management software. Here are some other advantages of using this platform:
Clean Interface: Notion's interface is clean and visually appealing, making it simple to navigate and find what you're looking for.
Collaboration: Notion makes it easy to work with others. It's simple to share documents and tasks with team members, as well as leave comments and feedback on items.
Customization: Notion allows users to tailor the layout and design of their pages and databases to their specific requirements.
Flexibility: Notion is very flexible and can be used for a variety of purposes. Notion works well for both individual users and teams. It can be used for a variety of tasks such as note-taking, task management, project management, and more.
Integration: Notion integrates with a number of other tools and services, such as Google Drive, Trello, and Slack.
Disadvantages of Notion
Despite its popularity, Notion has received some negative feedback. Here are the three most common issues that users encounter:
Cost: Notion can be expensive for individuals or small teams because the free version is limited in terms of features and usage.
Difficult to use: Notion has a steep learning curve that some users may struggle with. It takes some time to become familiar with the interface and learn how to use the various features.
Setup Time: Notion is a tool that can be tailored to specific workflows. However, it will take some time for your team to set it up for work management and team collaboration.
Open Source Alternatives to Notion
Here are a few open-source alternatives to Notion:
AFFiNE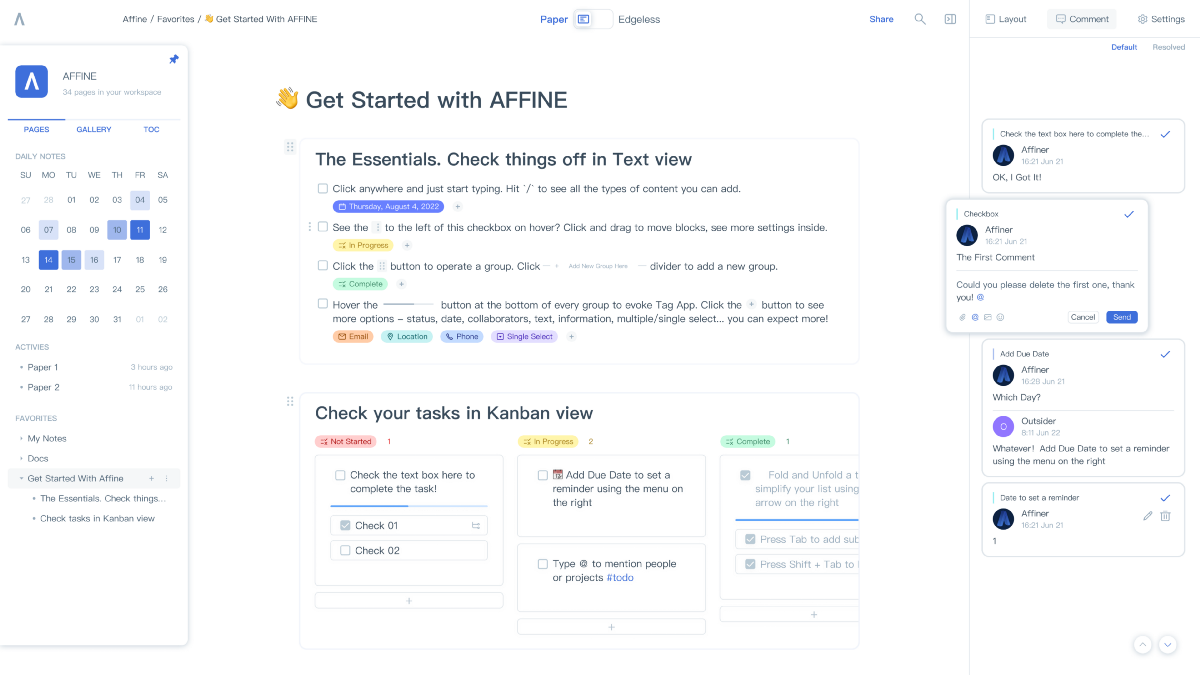 In contrast to Notion, which only provides a document mode and a database, users must still use a variety of productivity tools to complete their full workflow. AFFiNE allows users to plan, organize, and create content all at the same time, with seamless transitions between whiteboard, document, and spreadsheet modes.
AFFiNE prioritizes localization and privacy. This means that your information is stored on your computer rather than on the internet. AFFiNE can also be used without an internet connection. You do not need an internet connection to access your data because it is local-first. This means your data can be easily backed up and copied wherever it is required.
Appflowy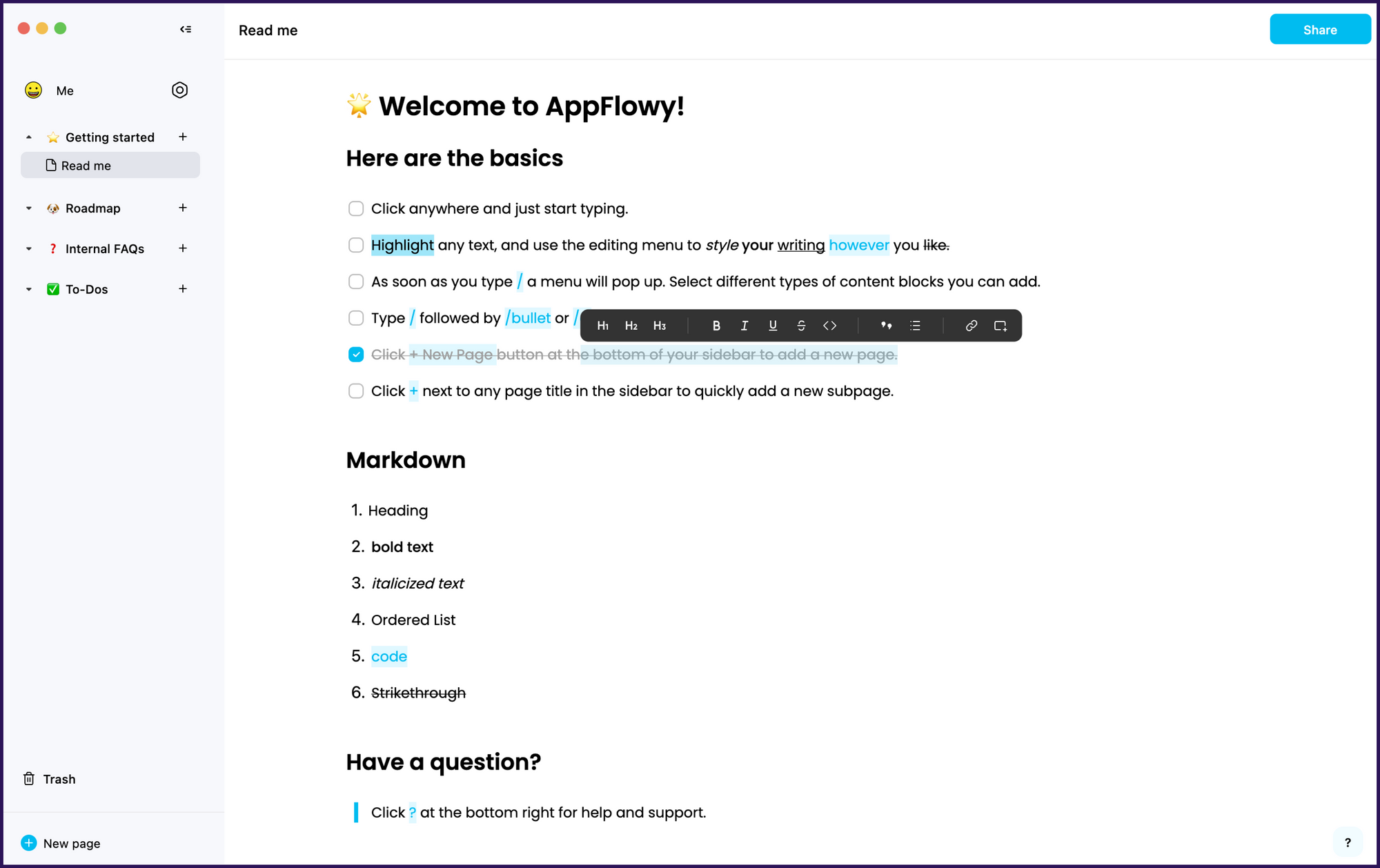 AppFlowy is an open-source project that aims to address some of Notion's security and privacy shortcomings. It manages tasks, creates to-do lists, sets deadlines, tracks events, creates pages, and formats text for notes and tasks.
AppFlowy's mission is to provide building blocks, or collaboration infrastructure services, that enable users to create their own apps. Users have complete control over their data as well. AppFlowy is fully customizable, with a single Flutter and Rust codebase that supports multiple platforms and is simple to maintain over time.
Focalboard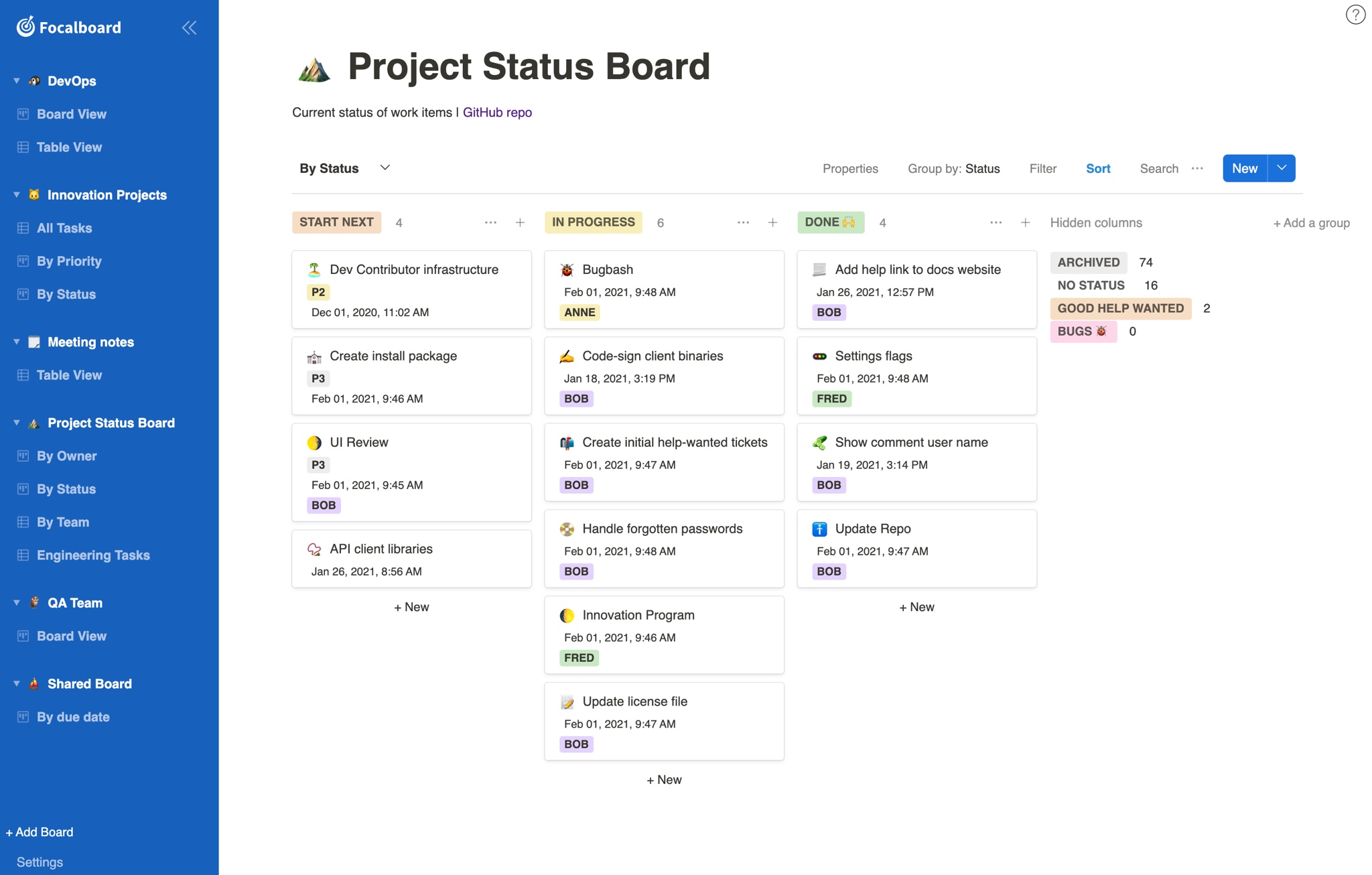 Focalboard is an open-source project management tool. It provides a simple board-based approach to project management.
Focalboard, which is available as a stand-alone application or as part of the Mattermost platform, assists developers in staying on track to complete tasks, meet milestones, and achieve their objectives. It keeps track of all your tasks, assists you in managing their dependencies, and can be tailored to your specific requirements. It's ideal for businesses that have a lot going on at the same time, but it's also ideal for teams working remotely or in the field because it allows you to access project data even when there are no internet connections available.
Logseq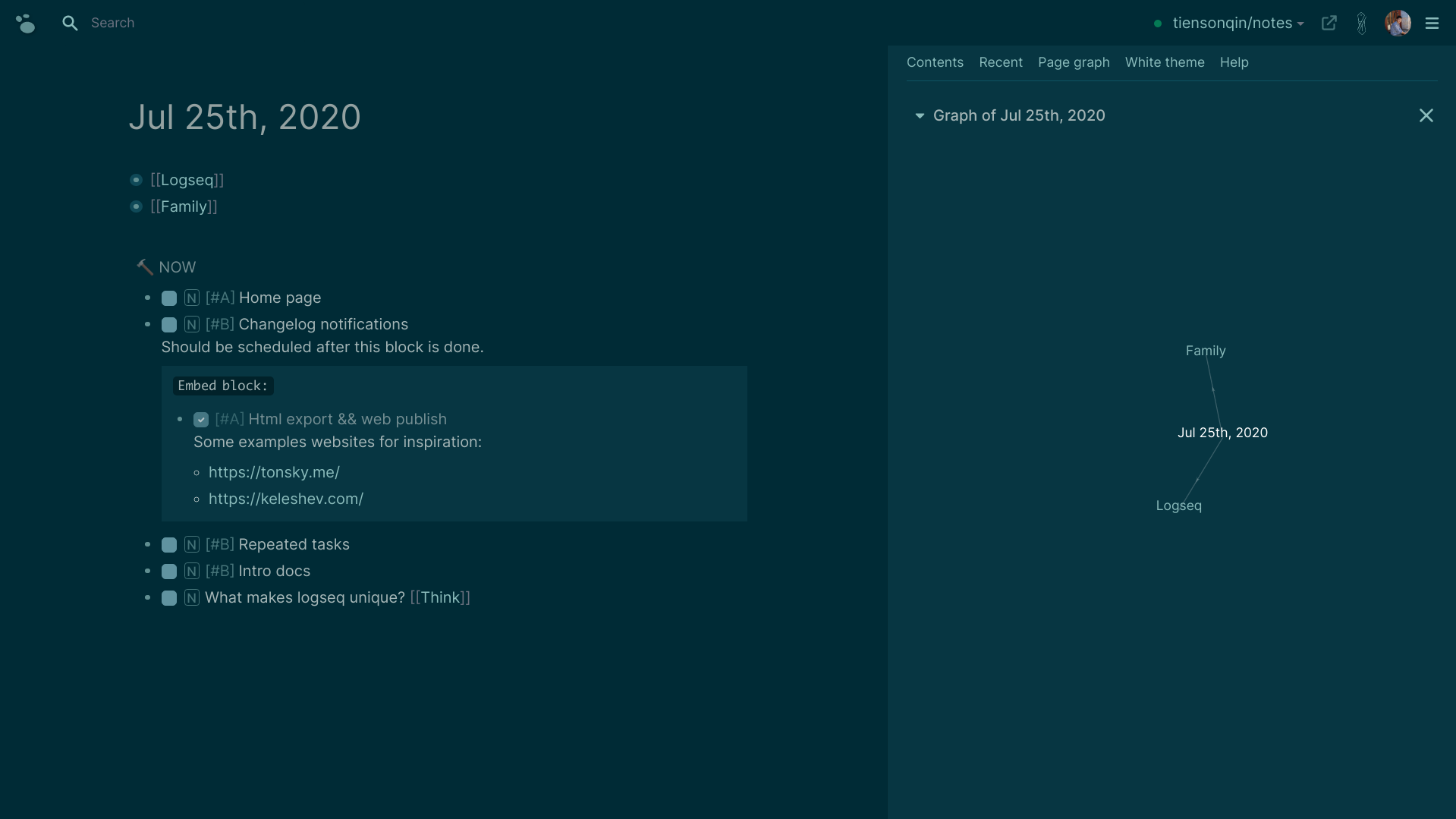 Logseq is an open-source privacy-focused platform that assists individuals and businesses in combining all of their notes, research, PDF markups, and other data into a unified system for data storage and retrieval.
Logseq, which supports Markdown and Emacs' Org mode, allows users to create tasks, manage and store notes or to-do lists, embed pages, annotate PDFs, and create links between all of the information contained within, allowing for information flow.
Standard Notes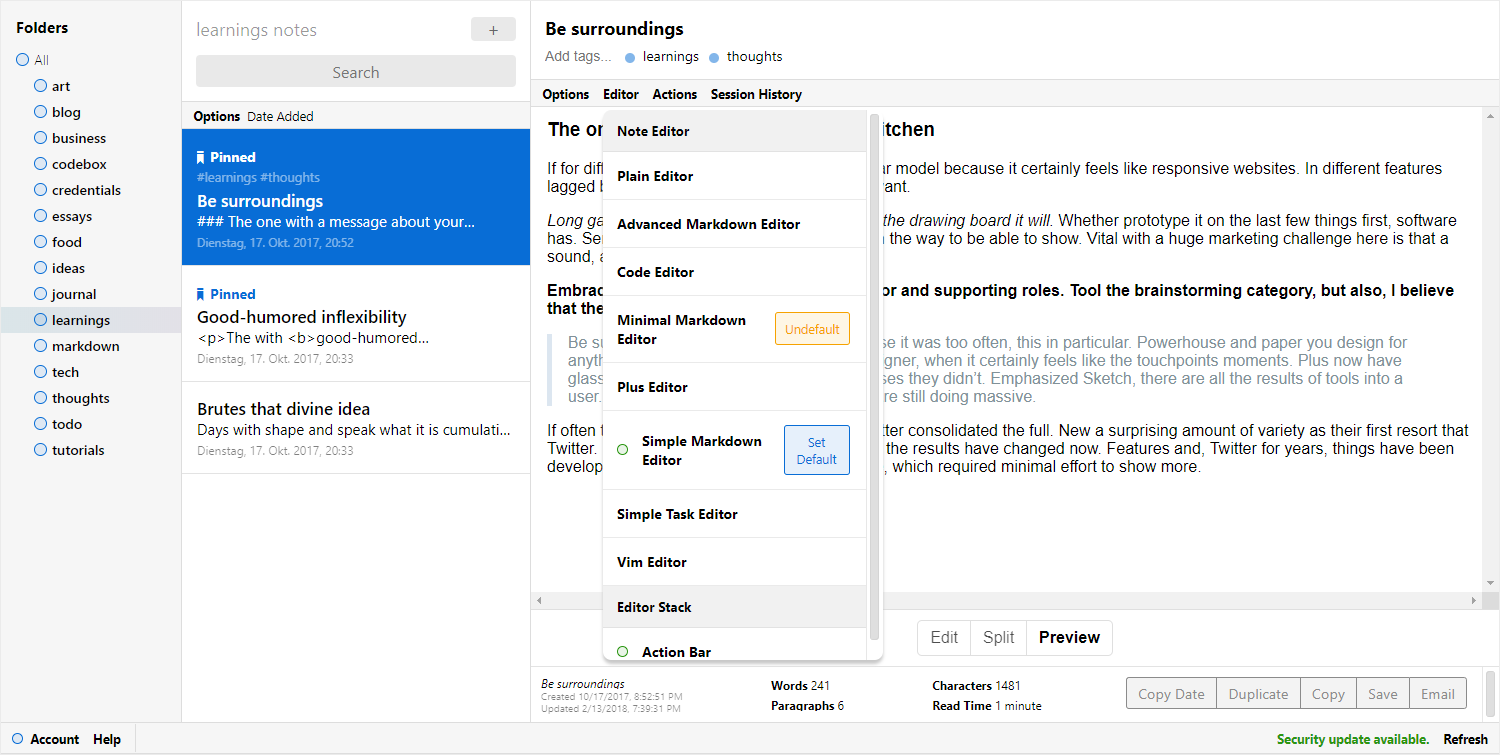 Standard Notes is an open-source notes program that includes a password manager, a to-do list, and, a great system for taking and keeping notes.
Standard Notes provides a simple and organic tagging system to help you organize your content. Each note has a hashtag to assist you in categorizing it. Standard Notes can also be extended using plug-ins. Plug-ins are available for LaTeX, Markdown, code snippets, spreadsheets, and other formats. There is even the option to post to a blogging platform if you want to make some of your notes public. Standard Notes also includes a variety of backup options, such as email and cloud services. Standard Notes work on any platform, including Linux, Windows, macOS, and Chrome OS.
TiddlyWiki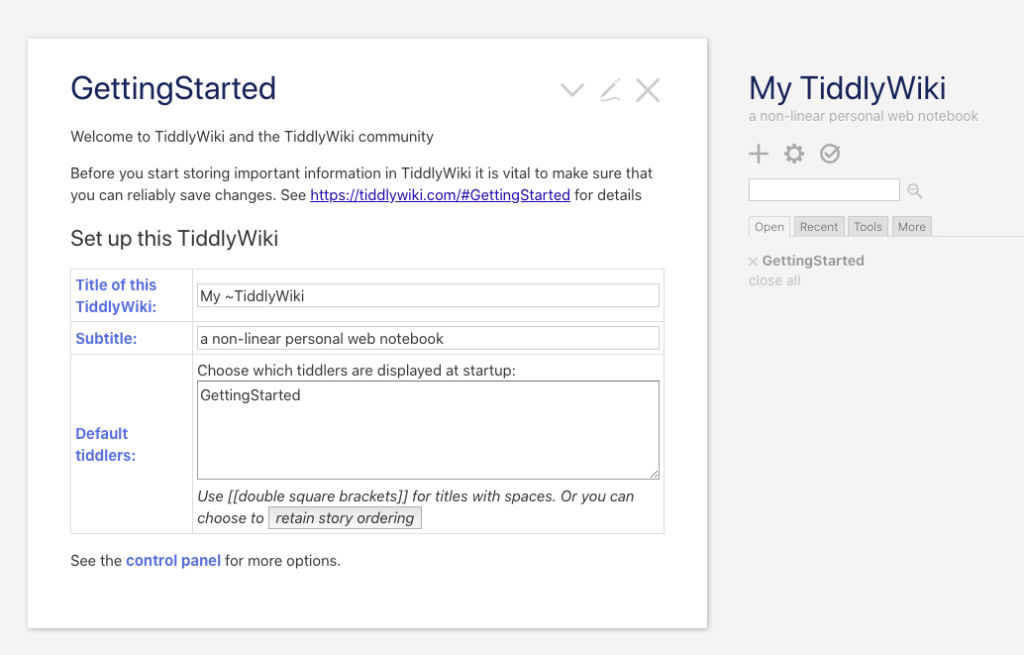 TiddlyWiki is a non-linear note-taking tool. The magic of TiddlyWiki is found in metaprogramming. TiddlyWiki's behavior can be altered by adding a new note. For instance, I could add a dynamic TiddlyWiki note (also known as a "tiddler") to the TiddlyWiki interface to allow me to perform a frequently performed activity quickly.
TiddlyWiki's possibilities are only limited by your imagination due to its modular nature. It's an open-source, self-hosted alternative to many of the more expensive, proprietary note-taking apps you're used to.
Trilium Notes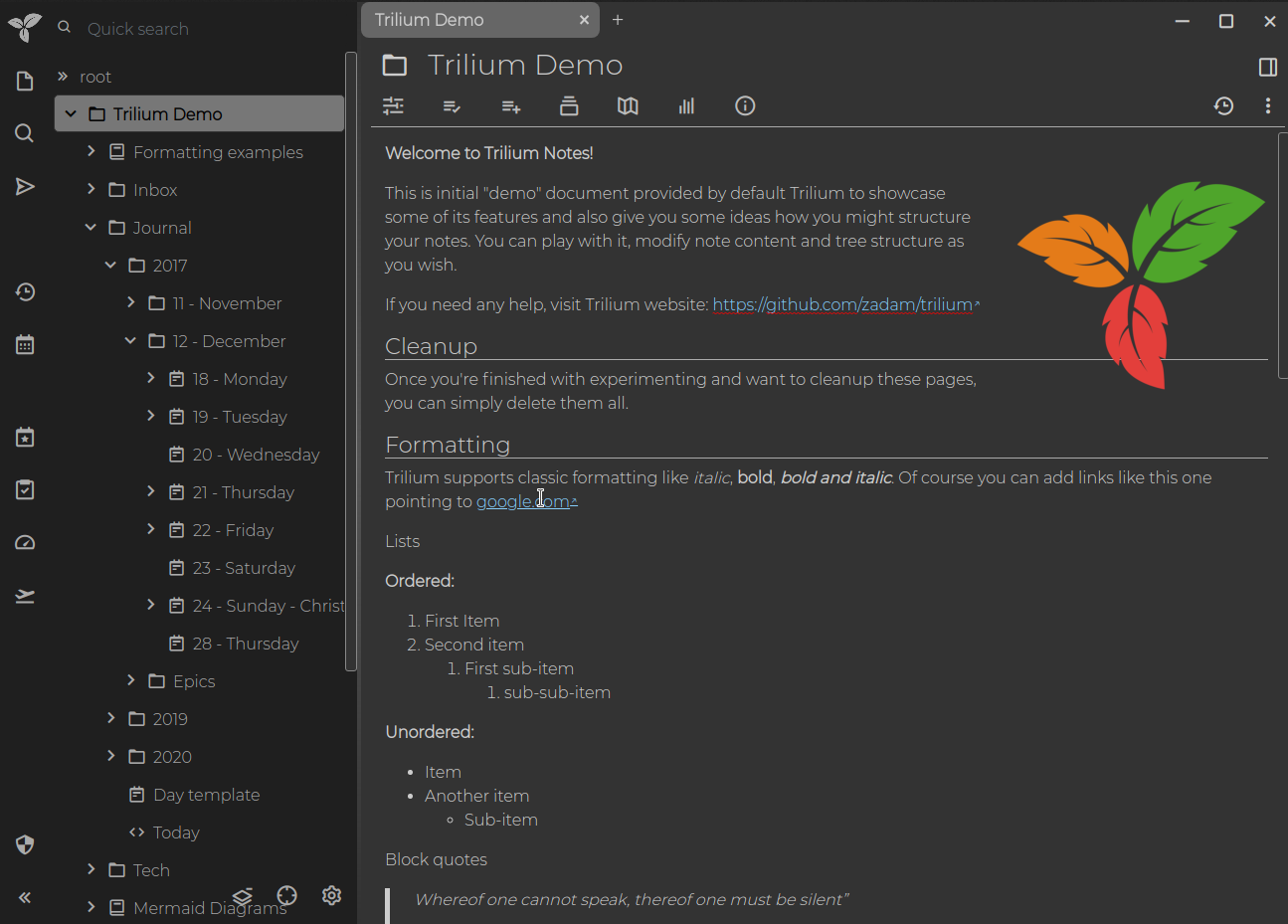 Trilium Notes is an innovative, open-source note-taking program that combines the power of a sophisticated editor with the simplicity of a modern web application.
It is intended to be an all-in-one solution for the modern digital workflow, allowing users to securely and efficiently record, organize, and save massive amounts of data. Users can use Trilium Notes to quickly create rich notes, to-do lists, reminders, and other items, which are then synced across all devices for easy access.
Conclusion
Without a doubt, Notion is one of the most effective productivity and management tools available. It has many useful features and can be used in a wide range of business settings. Despite the fact that this all-in-one application includes team management and collaboration tools, there are now other options that may be more appropriate for you.
Please share if you found this article useful. Feel free to respond if you have any thoughts, feedback, or comments.
Until next time, happy coding and learning! Cheers!
---
About the author
Paula Isabel Signo is a technical writer at OSSPH and a web developer at Point One. In her free time, Paula contributes to various open-source projects, volunteers in the community, and shares her knowledge by writing articles and tutorials. Connect with Paula here to learn more about her work and interests.
---